Britney Spears addresses 'manic' restaurant incident for the first time
Britney Spears has seemingly responded after footage emerged of her behaving unusually in a restaurant in Los Angeles.
On January 14, the 41-year-old 'Toxic' songstress took to her Instagram to share an update with her 41.6 million followers after reports claimed she was seen having a "meltdown" while out dining with her 28-year-old husband Sam Asghari.
Footage obtained by TMZ from the diner – which was Joey in the Woodland Hills area – showed Spears trying to cover her face with a menu as a way of stopping people from taking pictures and videos of her.
Bystanders also claimed that she began "yelling" and "speaking in gibberish" which allegedly prompted her fitness beau to storm out of the restaurant. She then reportedly left a few minutes later with her bodyguard who returned to pay the bill.
First, the 'Baby One More Time' hitmaker took to Instagram to post a video of her dancing and flipping off the camera to Divinyls' song 'I Touch Myself', apparently in response to what had happened in the restaurant.
She was also seen spinning around and giving the camera a fierce look while donning a white sleeveless minidress and matching knee-high boots.
Then on Sunday (January 15), she posted an illustration of a girl pouring syrup on pancakes as she addressed the incident directly in the caption.
"I watched 'NATURAL BORN KILLERS' this morning and damn I got ENLIGHTENED … and HOLY SMOKES S**T BALLS," she began. "I'm sure I brought a billion SMILES to me LOOKING LIKE SHREK at a restaurant.
"Even my best friend couldn't WAIT TO SEND IT TO ME, THEY DON'T THINK TWICE because we are all natural born killers," Spears continued.
She then added: "'I know the news is all hyped about me being a little drunk at a restaurant…it's like they'll be WATCHING MY EVERY MOVE!!!
"I'm so flattered they talk about me like a maniac THEN have the b**ls to talk about all the negative things that happened in my past!!!"
Spears continued: "Honestly it would be safer for me to compliment this world and f*** up because if I become a prophet and don't create history, we might have something y'all… I'm just KIDDING, but it's a good thought."
The Grammy-winning artist then concluded that "nobody gives a flying f*** what I do," adding: "I'm just bored writing this paragraph like a damn idiot."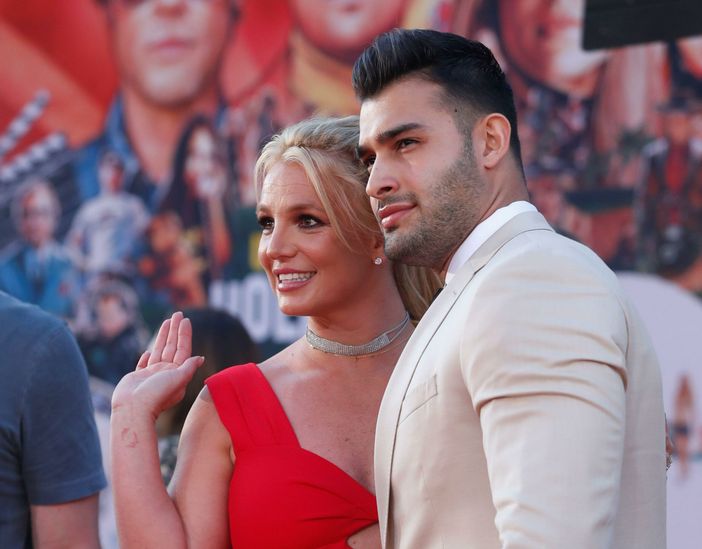 Followers of the pop princess had been concerned after she deactivated her social media account before coming back to share a string of bizarre posts in recent months.
Meanwhile, her husband recently denied allegations from her followers that he was "controlling" his wife and admitted he understands why her "good fans" have made speculations about his role in Spears' life.
"No, I don't even control what we have for dinner," he told TMZ. "You know, in the past, there has been a lot of stuff going on, so I understand where [fans are] coming from. They're just being protective. If anything, they're being good fans."