Jeremy Renner may take 'years' to recover after being run over by 14,330-pound snowplow, source says
Jeremy Renner's condition is claimed to actually be "much worse than anyone knows" following his snow plow accident earlier this month, according to a source close to the actor.
On January 1, the 52-year-old Hawkeye star was involved in an incident that saw his snow plow run over him as he tried to clear the area around his home in northern Nevada.
Eyewitnesses claimed that he lost a lot of blood at the scene, before being airlifted to a nearby medical facility in order to stabilize his condition.
Two days later (January 3) during a press conference, local authorities confirmed Renner was run over by an "extremely large piece of snow removal equipment" weighing "at least 14,330 pounds".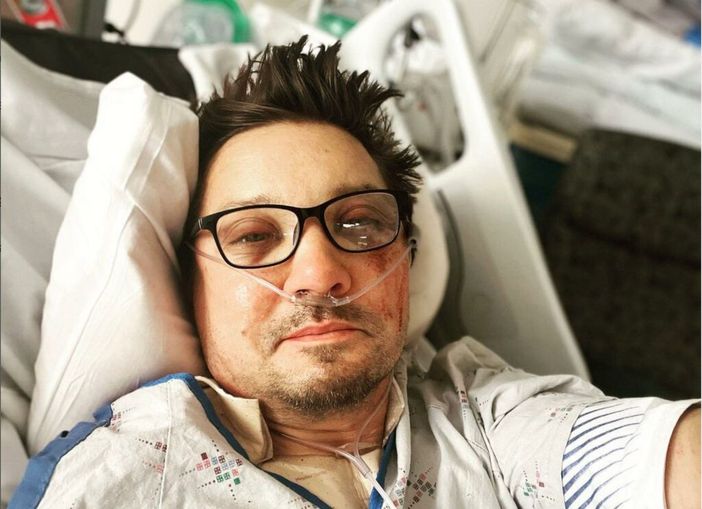 Jeremy Renner updated fans on social media from hospital. Credit: Zuma Press / Alamy
Washoe County Sheriff Darin Balaam gave details of the accident, stating that Renner's "PistenBully got stuck" and even though the Marvel star was successful in getting it moving again, it "started to roll" while he was having a conversation "with a family member."
"In an effort to stop the rolling PistenBully, Mr. Renner attempt[ed] to get back into the driver's seat of the PistenBully. Based on our investigation, it's at this point that Mr. Renner [was] run over," Balaam said.
The sheriff then noted that while the accident was "tragic", no foul play was suspected, though the piece of equipment was initially taken in to check the accident wasn't caused by a mechanical malfunction.
Since then, Renner seemed to be regaining the strength back to provide his own updates via social media. From hilarious videos surrounded by his loved ones to emotional posts of gratitude, the 52-year-old has been keeping his fans in the loop throughout his recovery journey.
However, a recent update from close sources suggests that it hasn't been easy.
As per the Daily Mail, Renner's representatives initially stated that he had suffered blunt chest trauma and orthopedic injuries and was in critical but stable condition after surgery, but now it seems as though his injuries are "much worse than anyone knows."
Speaking to Radar Online, a source close to Renner told the outlet that he "is very aware of the fact that he almost died out there."
"The right side of Jeremy's chest was crushed, and his upper torso had collapsed. He also had a bad head wound that was bleeding and a leg injury," they continued. "He knew he was in bad shape and that he might not make it out of this."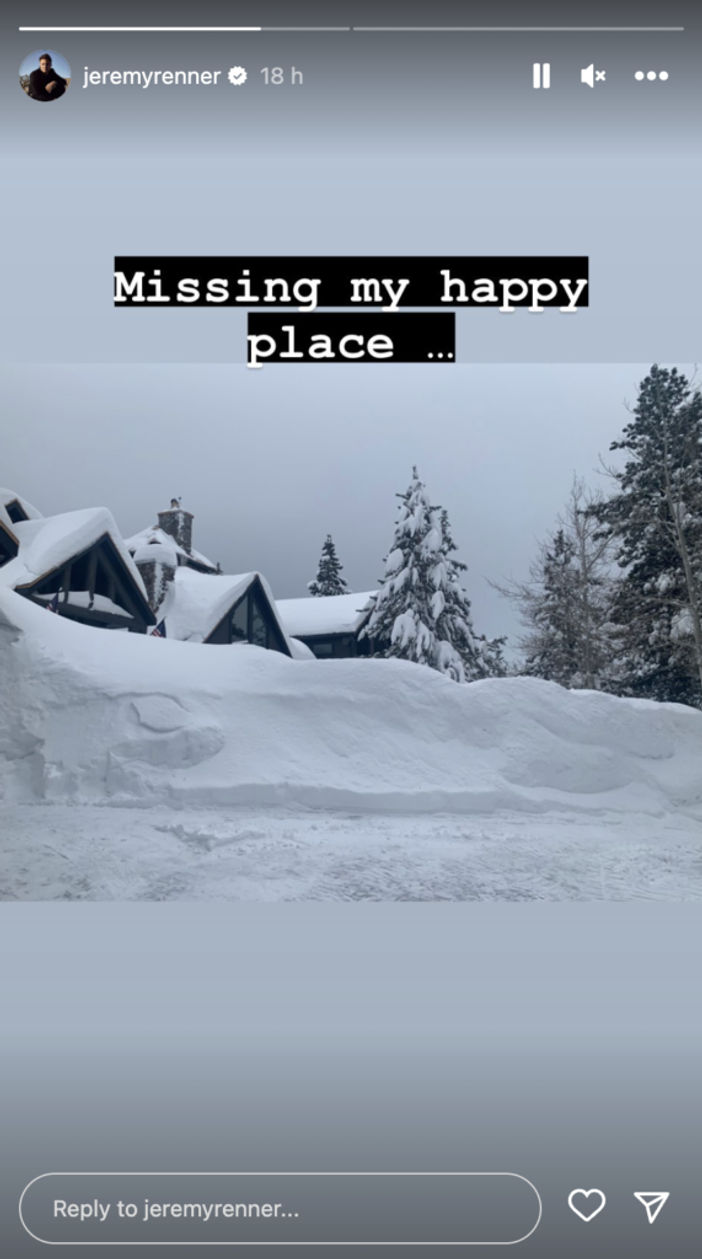 Jeremy Renner told fans he was missing home on January 16. Credit: Instagram / @JeremyRenner
Another source also opened up to the news outlet, adding that they heard "the damage to Jeremy's chest was so substantial it had to be reconstructed in surgery."
If they were to put a loose time frame on it, they claimed it could potentially be two years before we see the actor back in "fighting shape."
"So far, he's had two surgeries and he will likely require more in the weeks ahead on his leg," said the insider. "Doctors tend to space out operations to allow time for the body's natural healing process to kick in, and that's the case here."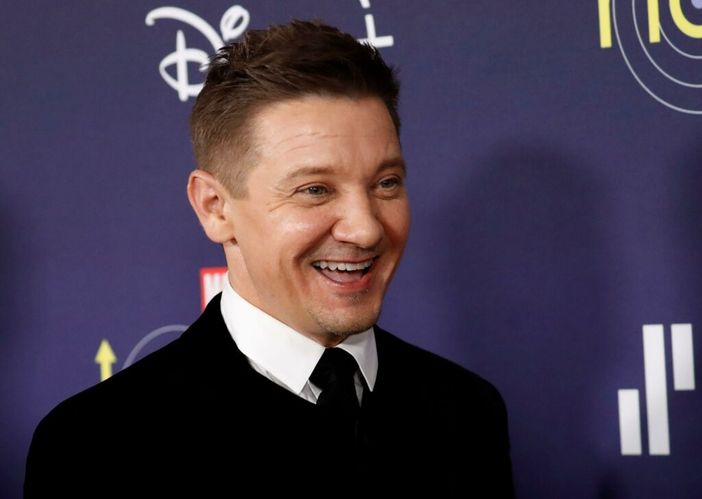 The actor is lucky to be alive after the accident. Credit: REUTERS / Alamy
A friend also claimed that Renner's family members, including his mom and sister, have not left his side, adding that they "keep him entertained" throughout the day.
Regardless, "Jeremy's doing OK," added the source. "He's pretty doped up and he's got tubes to help him breathe, but he's a fighter, and he's determined to get through this."
However, despite the long road to recovery ahead of him, Renner tweeted to let fans know that he was finally home after the ordeal on Monday (January 16).
Responding to a tweet from his show Mayor Of Kingstown's official account, he told them: "Outside my brain fog in recovery, I was very excited to watch episode 201 with my family at home."
Mike and Iris found calm among the chaos. The #MayorOfKingstown season 2 premiere is available NOW on @paramountplus. #ParamountPlus pic.twitter.com/QHnwaDRZTz

— Mayor of Kingstown (@kingstown) January 15, 2023
Our thoughts and prayers are with him throughout this journey. We hope he's back to full health very soon!