Brie Larson fans 'on their knees' as star shares stunning tattooed pics
Brie Larson has left fans swooning after she recently shared some snapshots of her stunning new tattoos.
Taking to Instagram on January 15, the 33-year-old posted a series of snapshots showing off her new temporary tattoos ahead of her role in the upcoming superhero movie, The Marvels.
The actress, best known for her portrayal of Captain Marvel in the iconic franchise, was standing in front of a mirror donning a khaki-colored bra and dark jeans paired with a mauve necktie – a bold statement indeed.
While the outfit itself was pretty cool, fans were too busy staring at her arms as Larson flaunted a new sleeve of temporary tattoos.
Check out the post below:
And of course, fans were gagging over the content, with many letting Larson know that she had them wrapped around her finger.
"I'm on my knees," one user wrote, while a handful of others followed with similar responses.



Others made sure Larson knew how much she was affecting them with the new look.
"I ALREADY HAVE A THING FOR WOMEN WITH TATTOOS AND THIS ISN'T HELPING," this Instagram user stated, while another called her out for not providing a warning before posting the stunning shots.



"We've never seen temporary tattoos look this good," commented another user.
Someone else asked if she would ever consider making them permanent, adding that she "[pulls] them off exceptionally well."
We wholeheartedly agree.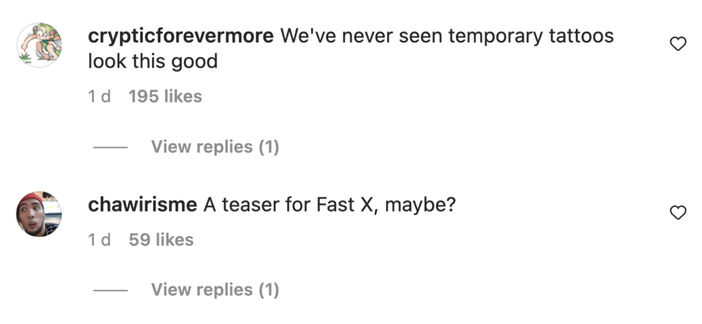 Some social media users started speculating if this was some sort of teaser for her upcoming role in Fast X.
Larson is set to take on the character of Tess in the 10th installment of the iconic franchise.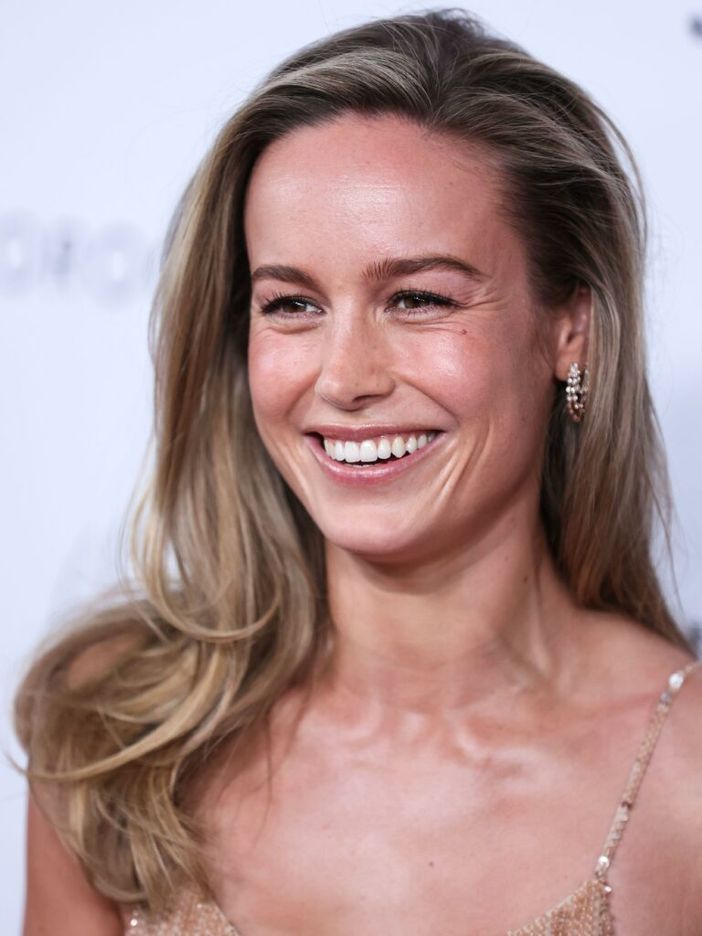 Brie Larson's temporary tattoos caused quite a stir. Credit: Image Press Agency / Alamy
As per Deadline, back in May, Fast & Furious fans were given their first look at the Oscar-winner in action, alongside Vin Diesel.
In an earlier casting announcement video, the leading man himself told the camera: "Yeah, yeah, yeah… you see this angel over my shoulder cracking me up, you say to yourself 'that's Captain Marvel'. Clearly there is love and laughter in this image," he told fans. "What you don't see, however, is the character you will be introduced to in Fast 10. You have no idea how timeless and amazing she will be in our mythology."
He continued: "Beyond her beauty, her intellect… her Oscar, haha, is this profound soul who will add something you might not have expected but yearned for.
"Welcome to the FAMILY Brie."

Well, whatever the new look is for, we're hoping she decides to keep it around.