Chelsea Handler claims she thought the sun and moon were the same until she was 40
Chelsea Handler has admitted that she didn't realize that the sun and moon were two separate entities until fairly recently… Yikes.
During a recent episode of The Tonight Show Starring Jimmy Fallon, the 47-year-old comedian recalled a memory that she also detailed in her new Netflix special Revolution, and let's just say that her outer space knowledge could do with a bit of a boost.
Speaking to Fallon, Handler stated that she "didn't know until [she] was 40 years old that the sun and the moon were not the same thing."
Of course, the hilarious revelation earned her a chuckle from both the host and the audience.
"It was shocking to me as well," she joked.
Handler recounted coming to the realization while riding elephants with her sister during a safari in Africa.
"My older sister Simone looked up at the sky, and she said, 'Chelsea, look up. It's not often you get to see the sun and the moon at the same time,'" she said, before mimicking looking around confused. "I was like Scooby Doo. I'm like, 'Ruh, what?'
"I go, 'Wait, but they're always together,' and as soon as I said that, she turned around and she goes, 'What did you say?' And I was like, 'Oh, shut up, shut up, shut up.' I knew what I said was wrong. I was like, 'Let's canter. Is that what an elephant does,'" the comedian continued.
Watch the full segment below:
"She looked at me … and I just tried to gloss over it. I was like, 'Never mind what I said. I know.' And she said, 'No, I need you to tell me what you think is happening between the sun and the moon.' And I was like, 'Honestly, I just assumed when the sun went down, it popped back up as the moon.' I'm like, 'Is that not what's happening?'"
And if that wasn't embarrassing enough, the safari supervisor who didn't even speak English even scoffed at her remark!
"[He] went, 'Pfft!'", she said.
But hey, can we blame her? She's a comedian, not an astronomer.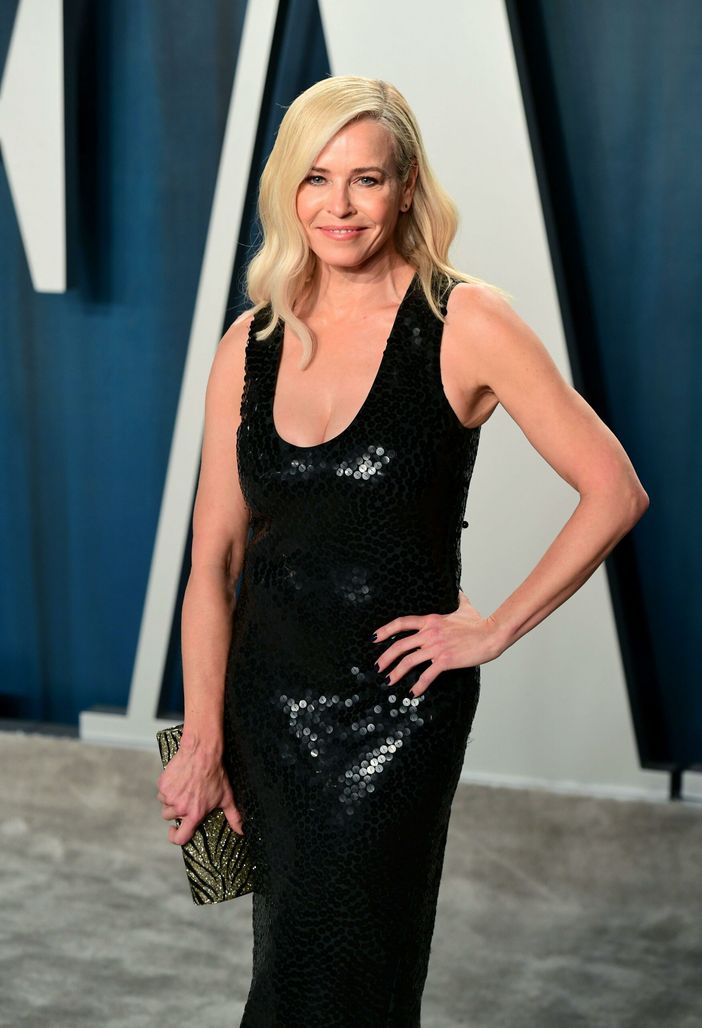 Handler's latest Netflix venture sees her let loose on her life choices, delving into an abundance of unique topics including rowdy rescue dogs, dating frustrations, and her vision for a future where men don't wear flip-flops – bold and specific, we have no choice but to stan.
Revolution is available to watch now on the streaming platform.