Todd and Julie Chrisley head to separate federal prisons to begin their sentences
Todd and Julie Chrisley have started their respective prison sentences after the couple's bank fraud and tax evasion convictions.
On January 17, the Chrisley Knows Best stars reported to their individual prison locations for their federal tax fraud case convictions, a representative confirmed to E! News.
The outlet shared that the 53-year-old husband – who was sentenced to 12 years in prison – has reported to Federal Correctional Institution (FPI) Pensacola in Florida, a minimum security facility.
Meanwhile, his 50-year-old wife – who was sentenced to seven years in prison – was originally set to report to FCI Marianna in Jackson County, Florida, but instead was sent to Federal Medical Center Lexington in Lexington, Kentucky.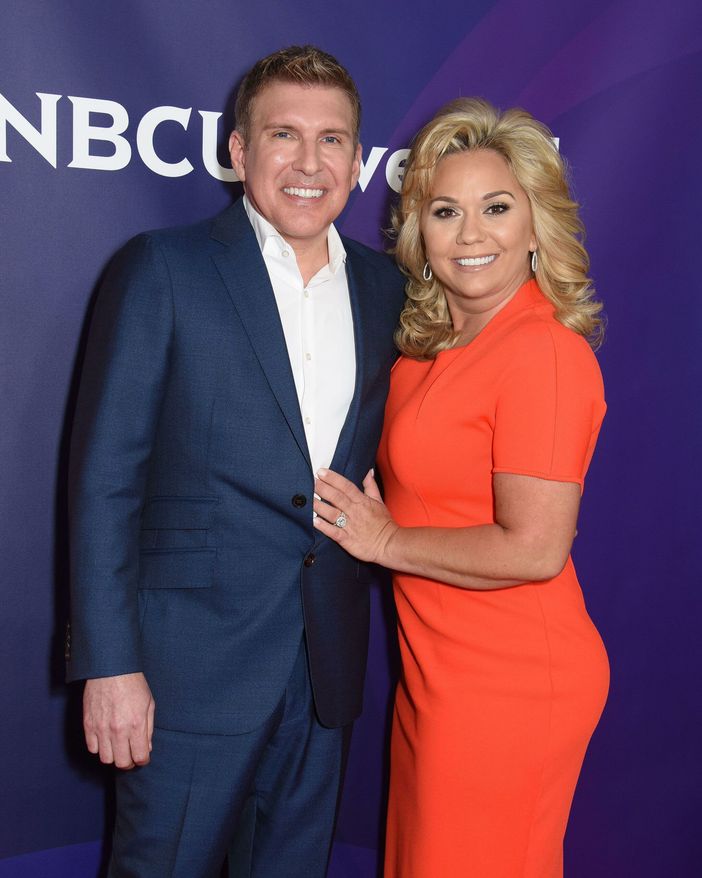 In August 2019, the couple pleaded not guilty to 12 counts, including wire fraud and conspiracy to commit bank fraud. However, in June last year, they were found guilty by an Atlanta federal jury on all counts.
Five months later, in November, the real estate mogul was officially sentenced to 12 years behind bars, with his partner sentenced to serve seven.
According to the Insider, the prosecutors discovered that the pair used loans to live a lifestyle they couldn't afford by purchasing expensive cars, houses, and taking luxurious trips, while also concealing money from the IRS to evade paying taxes.
"The Chrisleys have built an empire based on the lie that their wealth came from dedication and hard work," the prosecutors said in a sentencing memo in November, per the publication.
"The jury's unanimous verdict sets the record straight: Todd and Julie Chrisley are career swindlers who have made a living by jumping from one fraud scheme to another, lying to banks, stiffing vendors, and evading taxes at every corner," they added.
U.S. Attorney Ryan K. Buchanan also told E! News at the time that the Chrisley couple's sentencing should "serve as a warning to others tempted to exploit our nation's community banking system for unlawful personal gain".
The reality TV stars – who were also each sentenced to 16 months probation – will now go to jail exactly one week after their motion for bail pending their appeal was rejected. They had asked to extend their surrender date by 21 days, per ET Online.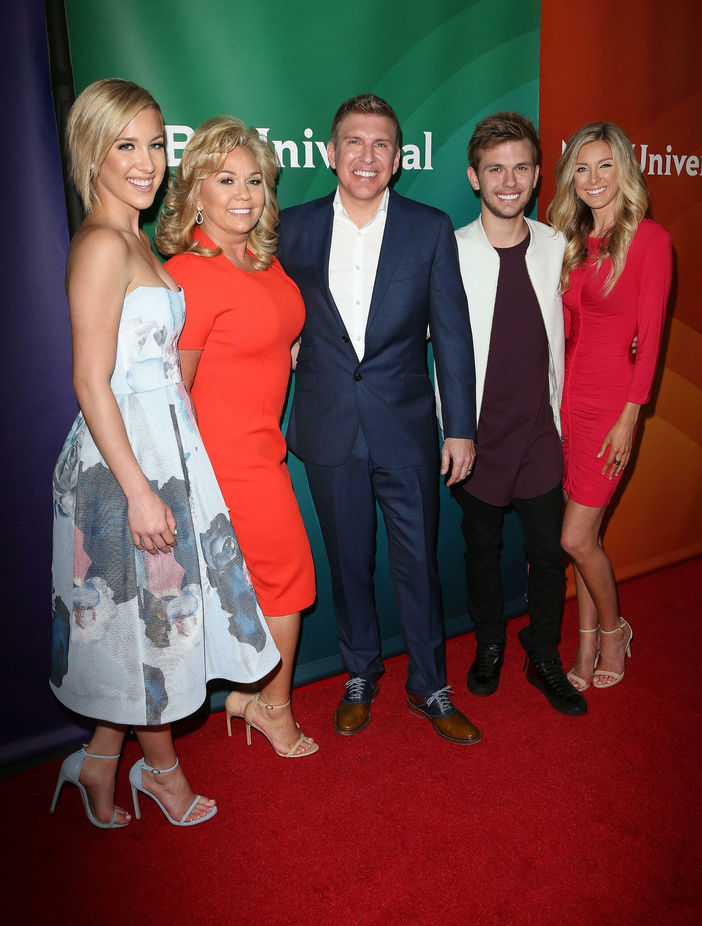 Todd and Julie with their children Savannah, Chase, and Lindsie. Credit: ZUMA Press, Inc. / Alamy
Earlier this month on the Chrisley Confessions podcast, Julie opened up about what life will be like when she and her husband are separated in prison while discussing Emmy Medders' mother's care for her father during his ALS diagnosis.
"There is that possibility of my husband and I being separated, but there's a difference between my husband and I being separated for a period of time and having to say goodbye forever," Julie emotionally said.
"So, it almost makes me feel ashamed that I'm worried. She's going to have to say goodbye to her husband and she won't see him again on this side of heaven. So, I think it puts things into perspective. I know it puts things into perspective for me. We all think our hard is the hardest thing," she added.
Also, following their sentencing, the couple's oldest daughter Savannah said she that had taken custody of their teenage son, Grayson, 16, and adopted daughter, Chloe, 10.
Furthermore, the Chrisleys' show – which followed the day-to-day lives of their large family – was initially renewed for a 10th season, however, the series and its spinoff show – Growing Up Chrisley – have now been canceled, according to Deadline.