Adam Lambert blasts idea of Theo James playing George Michael in biopic
The US singer – who has acted as the frontman for Queen since 2011 alongside original band members Brian May and Roger Taylor – has appeared to hit out at news that The White Lotus actor Theo James has been favorited to portray the late singer.
Michael sadly passed away from heart disease on Christmas Day 2016 at the age of 53. Originally a member of the 80s pop duo Wham!, the North London-born musician forged a hugely successful career on his own, selling over 120 million records worldwide, per CNN. With figures like that, Michael has been immortalized as one of the best-selling musicians of all time.
It comes as no surprise that the 'Faith' singer is set to be the subject of an upcoming $104 million biopic, which has reportedly been endorsed by his family following the insane success of the Elton John and Freddie Mercury biopics, according to The Daily Mail.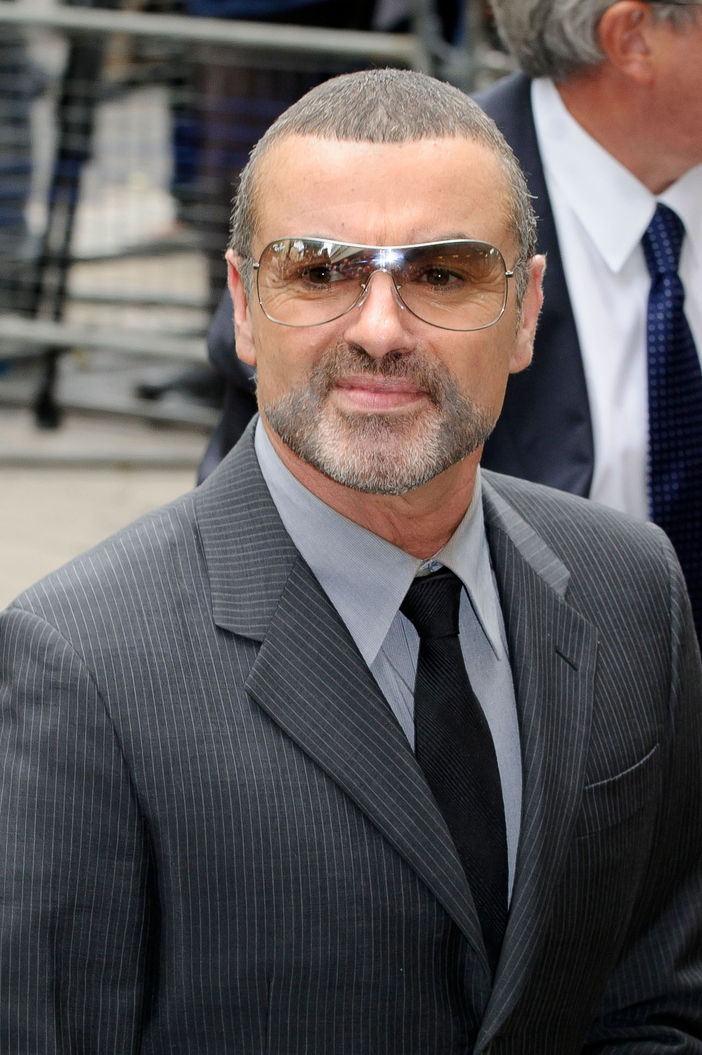 Michael (pictured in 2010) is set to be the subject of an upcoming biopic on his early life and solo career. Credit: London Entertainment / Alamy
Just last week, James, 38, appeared on Watch What Happens Live with Andy Cohen where he expressed his desire to play Michael – who is half Greek Cypriot – should there ever be a biopic about him.
"Oh yeah, I'd love that," James replied, before adding (via Billboard): "He's an icon. He's a lot of Greek, and I'm a lot of Greek. Put that Greek together, and you get falafel." For reference: James has previously stated that his paternal grandfather was Greek, making him just 25% Mediterranean.
Theo James doesn't want to play James Bond but he wants to play George Michael in a biopic. Someone needs to make this happen 😁 pic.twitter.com/eA2OOhOhAq

— Tina F. ミ☆ 🐊💕 (@teenie36214) January 13, 2023
After it was reported that James is rumored to be a favorite to play Michael, Lambert, 40, took to social media to voice his disappointment. LGBTQ+ news site The Advocate posted the news on their Instagram page. "The LGBTQ+ corners of the internet rejoiced this weekend after learning that White Lotus star Theo James was being considered for the role of gay pop star George Michael," the caption read.
Lambert clearly wasn't too impressed, after taking to the comments section to write: "Yay another straight man playing a gay icon […]," followed by the eye-roll emoji.

Credit: Instagram.com
The news must have come as a disappointment to Lambert, who expressed his interest in portraying Michael several years ago in an interview with Metro UK. "I'd like to see a George Michael biopic […] I think that would be very interesting. That'd be cool, I just feel like, we don't know that much about him. You know, to me, it would be great to kind of explore George's life," he stated.
"I'd give it a go. Yeah, sign me up," he added.
Given Lambert's history – he was a finalist on American Idol in 2009 and has long been a fan of Michael, covering several of his songs in the past – it's only fitting that he also be considered for the role, especially given that he is also gay.